Founded in 2012, the Big Bend Community Land Trust purchased a marvelous local farm in the heart of Big Bend (locally formally known as "The Duck Farm"), with abundant resources and great potential for a local community center to uplift this small and isolated town and valley. The BBCLT has seen a variety of different phases, changes, visions, and projects, based on permaculture regenerative plant agriculture, livestock raising, food preservation, community services, and more.
The BBCLT has been steadily growing and evolving, finding new ways to fulfill the original and newer goals of being a center for education, community-supported farming, and other much-needed services for the small isolated valley. Over the years, the founder's dreams and plans have continued to evolve and grow, with countless local volunteers and participants contributing thousands of hours of hard work to make the intentions gradually become reality.
The BBCLT has created numerous helpful community-focused programs, events, and facilities that have helped and inspired many residents and visitors. The CLT has provided housing to long- and short-term residents for many years. We have transformed the largely unused property into a working farm and a meeting place for local residents to work and help develop other new and useful institutions.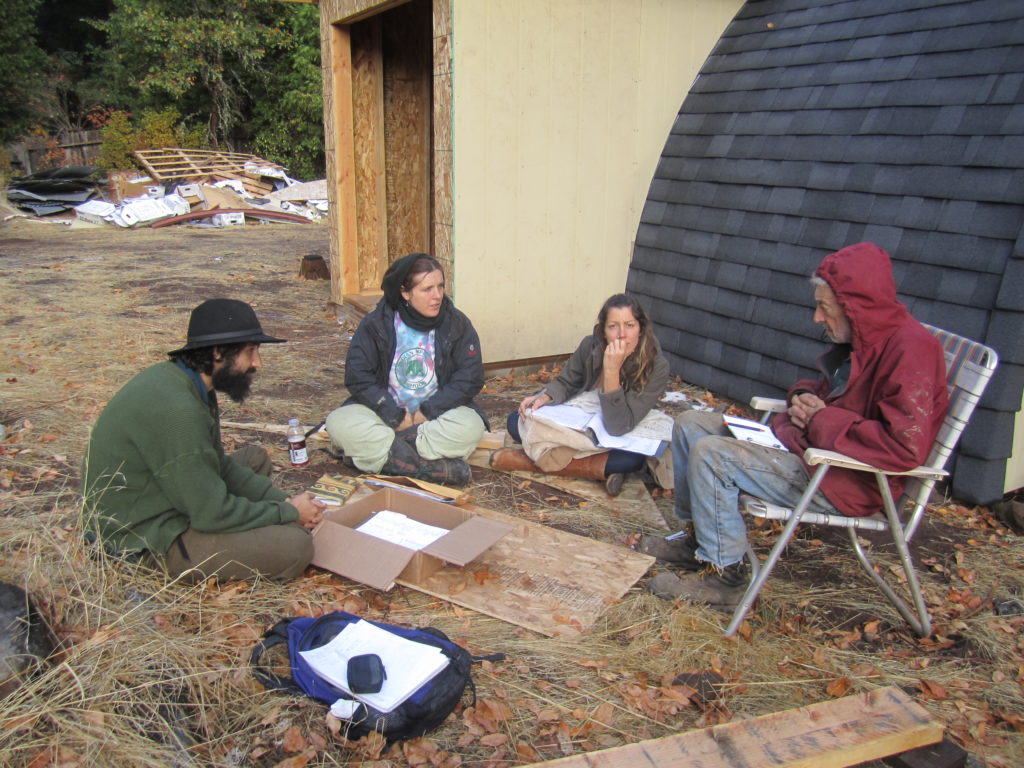 In January 2017 the residential house collapsed under heavy snow load, which collapsed the roof and yet helped us grow into new possibilities and visions. While the loss of the farm house was unfortunate, the pay-off of the BBCLT's property insurance allowed us to pay off our mortgage debt and thus own the land outright.
Many resident families (three babies were born in the farm house before the collapse!) and volunteers were displaced, but the CLT granted many of the former residents some funding. to help defray their lost property and to help them relocate.
Without the large farmhouse, volunteers funded and worked to rebuild the farm's alternative residence, known as "The Quonset Hut", which is becoming a modernized rental unit for much-needed housing in Big Bend.
Over the course of almost a decade, the farm has had many community members help to improve the land and structures.
Since its founding Board of Directors, the BBCLT has had some of the most skilled and loved locals serve on the Board… Please see the current Board of Directors page to see who is currently generously devoting time, ideas, resources, and visionary guidance to the Land Trust!
The land has steadily improved with countless hours of volunteer and residential workers making a once-degrading property into a thriving community farm and focus of positive local center of attention…
Thanks to all who have contributed! More BBCLT history and historical pictures will be added to this page- Stay tuned, and please PARTICIPATE!